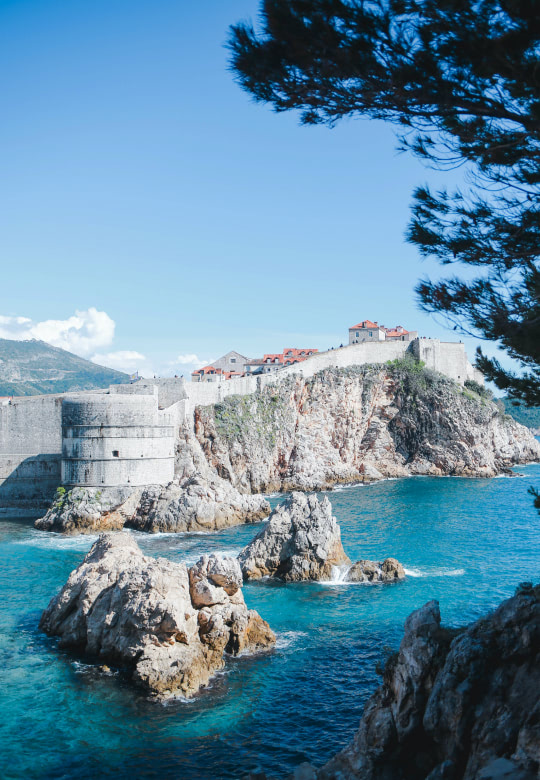 Upcoming Events
The 2nd Harmonis@tion meeting will be held together with the 22nd ENS@T meeting in Dubrovnik (Croatia) between the 11th and 13th October 2023.
The meeting is free of charge for ENS@T and/or Harmonis@tion members.
Chairs
Guillaume Assie
Darko Kastelan
LOCAL ORGANIZING COMMITTEE
Anja Barac Nekic
Tina Dusek
Ivana Kraljevic
Karin Zibar Tomsic
SCIENTIFIC COMMITTEE
Felix Beuschlein
Iacopo Chiodini
Joakim Crona
Guido Di Dalmazi
Martin Fassnacht
Judith Favier
Péter Igaz
Matthias Kroiss
Enzo Lalli
Michaela Luconi
Ljiljana Marina
Marcus Quinkler
Mercedes Robledo
Cristina Ronchi
Antoan Stefan Sojat
Henri Timmers
Massimo Terzolo
Rodrigo Toledo
Dimitra Vassiliadi
ENS@T EXECUTIVE COMMITTEE
Darko Kastelan
Marcus Quinkler
Cristina Ronchi
Massimo Terzolo
Rodrigo Toledo
Matthias Kroiss
APA Working GROUP
Scientific Board
Peter Igaz
Sheerazed Boulkroun
Mitsuhide Naruse
Aleksander Prejbisz
Marta Araujo-Castro
NAPACA Working Group
Scientific Board
Iacopo Chiodini
Guido Di Dalmazi
Martin Fassnacht
Darko Kastelan
ACC Working Group
Scientific Board
Guillaume Assié
Enzo Lalli
Michaela Luconoi
Cristina Ronchi
Martin Fassnacht
PPGL Working Group
Scientific Board
Henri Timmers
Mercedes Robledo
Akiyo Tanabe
Elena Rapizzi
Rodrigo Toledo
WORKING GROUP 1 - HARMONIZING ADRENAL TUMOUR CLINICAL PRACTICE
Chairs
Felix Beuschlein
Martin Fassnacht
WORKING GROUP 2 - Harmonizing adrenal tumour research and -omics practice
Chairs
Mercedes Robledo
Michaela Luconi
WORKING GROUP 3 - Harmonizing Information Technology/Artificial Intelligence tools towards a standardized registry
Chairs
Anita Burgun
Antoan Stefan Sojat
WORKING GROUP 4 - Harmonizing the ethical and legal framework for federated European trials
Chairs
Thierry Vermeeren
Peter Igaz
WORKING GROUP 5 - Communication, dissemination, and inclusiveness
Chairs
Ljiljana Marina
Anja Barac Nekic
Adrenal Tumor Masterclass
Harmonis@tion Management Committee meeting
ENS@T/Harmonis@tion Conferrence
ENS@T/Harmonis@tion Conferrence
Apply for travel grant (deadline May 22nd)
Submit your abstracts (deadline June 15th)
Travel to Dubrovnik
Please save the date. You can start booking your travel. You can get to Dubrovnik by plane or by bus.
Dubrovnik Airport is about 20 kilometres from Dubrovnik. You can also use a taxi or bus to get to the city. More information: https://www.valamar.com/en/accommodation-dubrovnik
---
About Dubrovnik
Dubrovnik – UNESCO World Heritage site is City of great historical achievements in the fields of literature, arts, diplomacy and science. Although surrounded by walls, Dubrovnik has been always wide open to the world, especially in embracing of new and progressive ideas, cultural exchanges or religious tolerances. Throughout its history Dubrovnik has always been a meeting point of various nations, cultures and religions, and served as a link between diverse and sometimes warring empires and civilizations. Despite its small size, Dubrovnik managed to sustain its autonomy and economic prosperity throughout the centuries as a result of strategic use of diplomacy, skilled trade, and highly developed seamanship. Evidence of this can be found in the vast cultural and historical heritage, which has helped Dubrovnik secure the status of a world-known brand. Nowadays this power of historical legacy can be felt in every place of this beautiful City, and serves as the perfect background for numerous cultural, professional and scientific events. Dubrovnik – City of glorious past, dynamic present and bright future will surely fascinate you during your stay, and will inspire you to come over and over again. For more information about Dubrovnik visit https://tzdubrovnik.hr/lang/en/
---
Abstract List
Abstract list will be available here.
---
Contact
Logistic Secretary
2nd Harmonis@tion and 22nd ENS@T
Penta, PCO & Travel agency
Izidora Krsnjavoga 25, 10000
Zagreb, Croatia
OIB: 31375495391
ID: HR-AB-01-080183668
E-mail: mirna.grubisic@penta-zagreb.hr
---
Croatian Society for Endocrinology and Diabetology, Croatian Medical Association
Kišpatićeva 12
10 000 Zagreb
Croatia